Master Degree in Printmaking & Graphic Design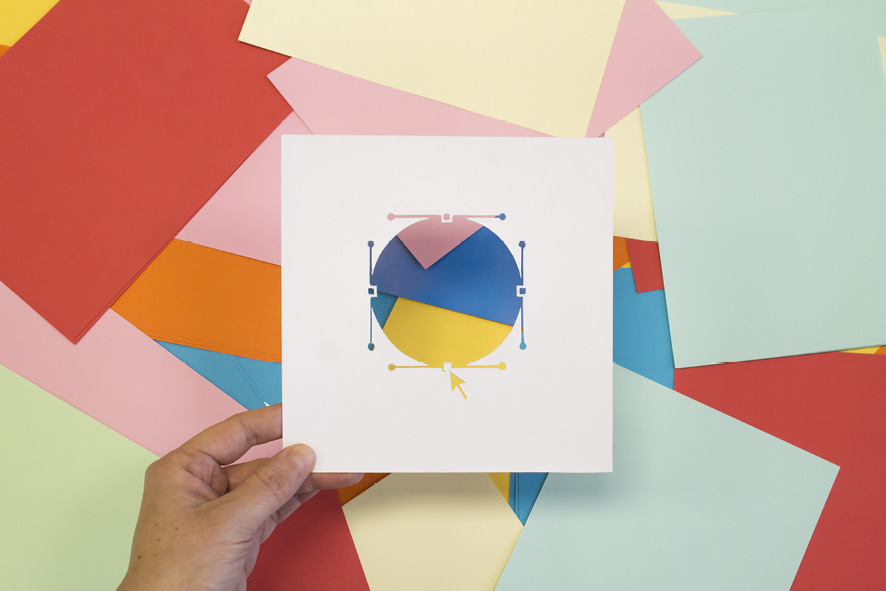 Description of the Master's Degree
The master's degree in Printmaking & Graphic Design is a qualification of the University of Castilla-La Mancha, delivered in partnership with the Royal Spanish Mint-Fábrica Nacional de Moneda y Timbre.
It is a postgraduate master's course for all graduates of Fine Arts. The aim of the course is to train qualified professionals who are specialized in the disciplines of engraving and graphic design. With a maximum of 16 students per cohort, who benefit from a study and materials scholarship, the course is genuinely personalized.
The best students from each year group will be eligible to complete their studies with paid internships at the Royal Spanish Mint – Fábrica Nacional de Moneda y Timbre.
The Master's course is worth 240 ECTS (European credits) distributed over two specialist areas: Printmaking & Engraving(120 ECTS) and Graphic Design (120 ECTS).
Course Objetives
To provide a comprehensive, advanced education in graphic printing practices and media, illustration and artistic minting, while providing transferable skills and promoting critical thinking.
To train professionals specializing in the creative, conceptual, technical and reflexive aspects of the applications of the above-mentioned artistic practices and the image technologies with which they are linked.
To train researchers and professionals to be responsible for and aware of the involvement of ICT (Information and Communication Technologies) in society generally and in the world of graphic production in particular.
To provide students with methodological instruments to facilitate their ongoing education.
To develop the abilities and skills that are necessary for artistic projects, from planning to commissioning, as required by each specific professional context.
To facilitate a more effective induction into research through direct contact with R+D+i engineers and projects.
To increase and consolidate the creative potential of students and promote their channels of application in the professional sector of printing and artistic minting.
To encourage interdisciplinary teamwork using new methodologies that promote communication and knowledge sharing.
Teaching Team
The staff delivering the master's course consists of lecturers from the Faculty of Fine Arts of the University of Castilla-La Mancha and lecturers/specialists from the Royal Spanish Mint – Fábrica Nacional de Moneda y Timbre.
Master´s Scholarships
All students admitted to the master's course receive a study and materials scholarship of 90% of the cost of teaching and work materials. However, the student must fund the remaining part, i.e. an annual registration fee of 1000 euros.
Scholarships Applications
Information on the latest scholarship programme for the master's course can be found in application´s section.