School of Engraving and Graphic Design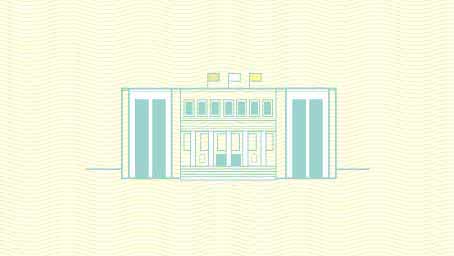 Mission
The School of Engraving and Graphic Design works to provide customized, high quality public education in the areas of artistic engraving and graphic design, especially in fields related to the operations of the Royal Mint of Spain - Fábrica Nacional de Moneda y Timbre (FNMT-RCM), to which the school is attached.
As an education provider it offers important services in the artistic, educational and scientific fields related to the design and production of security documents. These specialisms include: graphic arts, graphic design, note design, stamps, labels, cards, documents and passports; artistic engraving, traditional burin engraving, coin engraving and medal modelling. These artistic disciplines are essential for the creation of symbolic images representing the values and needs of the State and the customers of security products.
Today, the school preserves this knowledge through the Master in Graphic Print Media, Illustration and Artistic Minting which is actually a qualification of the University of Castilla La Mancha, delivered in partnership with the FNMT-RCM.
Vision
The ambition of the School of Engraving and Graphic Design is to be a benchmark centre of education that produces highly qualified professionals, to preserve traditional techniques and to continue to innovate in the artistic disciplines.
Objetives
To promote public interest in the artistic, cultural and historical aspects of the security document industry.
To contribute to society by providing high quality, egalitarian, meritocratic technical education with good employment prospects.
To educate professionals who can continue to create the technical and artistic products manufactured by the FNMT-RCM.
To preserve the knowledge of traditional techniques gathered by the FNMT-RCM throughout its history, while continuing to improve and innovate with new graphic processes.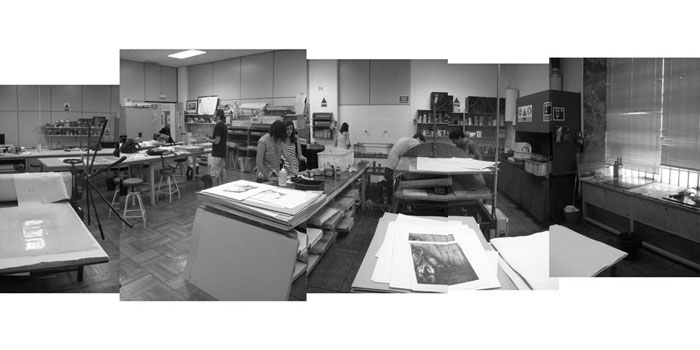 The School of Engraving and Graphic Design was opened by the Queen of Spain on 30 October 1990 with the idea of combining tradition and modernity by teaching the ancient technique of burin engraving and the latest trends in computer-aided design. Its aim was to train professionals to be capable of engraving like 18th century engravers while designing like 21st century designers.
From 1990-2012, sixteen cohorts of students studied at the centre, graduating with a Diploma in Graphic Design and Engraving and Stamping Techniques
In this first stage, a three-year course seeks to teach talented young people the art of Intaglio Engraving while imparting a broad body of knowledge to prepare them for work in professional roles in graphics: History of Art, Drawing, Fundamentals of Design, Anatomy, Modelling, Photography, Design Software, etc. One of the main objectives has been to revive the technique of burin engraving, one of the most popular techniques in past centuries for the reproduction and distribution of quality images as well as in printing guarantee and security documents. Currently, however, it is perhaps the least well-known engraving technique as it is highly complex and very difficult to learn.
In 2010, the decision was made to update the curriculum and raise the qualification to university level. So, following an agreement with the Cuenca Faculty of Fine Arts of the University of Castilla-La Mancha, the Master's in Graphic Print Media, Illustration and Artistic Minting was launched. This master's degree seeks to provide a comprehensive, advanced education in graphic printing practices and media, illustration and artistic minting while providing transferable skills and promoting critical thinking.
Currently graduates of Fine Arts who wish to study at the school can apply for a scholarship to study the Master's in Graphic Print Media, Illustration and Artistic Minting.
The school has a range of facilities that are especially adapted for teaching the subjects that it offers. The school's classrooms and workshops include:
Engraving Workshop

The engraving workshop is equipped with all the materials required for intaglio engraving, wood engraving and lithography; it has two Azañón etching presses, a lithographic press and a large platemaking exposure unit for photogravure.
Medal Classroom

The medal classroom is used for medal modelling and emptying using moulds made of plaster, silicone or synthetic resins.
Design Classroom

The classroom used for graphic design is fitted with computers for all the students that are equipped with design software, scanners, printers and graphic tablets. There is also an area with materials for calligraphy, binding and the development of prototypes
Multi-Function Room / Photography Studio

This room is where students can perform a range of activities including drawing, framing or study preparation. It also houses a photography studio equipped with backgrounds, flashes and spotlights.
Theory Classroom

The theory classroom has a projector and several computers for more theoretical study and tutored work.
Burin and Coin Engraving Area

This classroom is used to deliver classes on the Royal Mint's characteristic traditional techniques: burin engraving and coin engraving. To this end, the students have a work area adapted to the needs of these disciplines with magnifying glasses, filtered light and a non-slip surface. There is also a stamping area with an etching press that specializes in burin tests.